Online Registration
Full service online and on-site registration services
Providing innovative registration services that are reliable, secure and proven to meet the demanding service expectations and technology requirements for meetings and events of all sizes.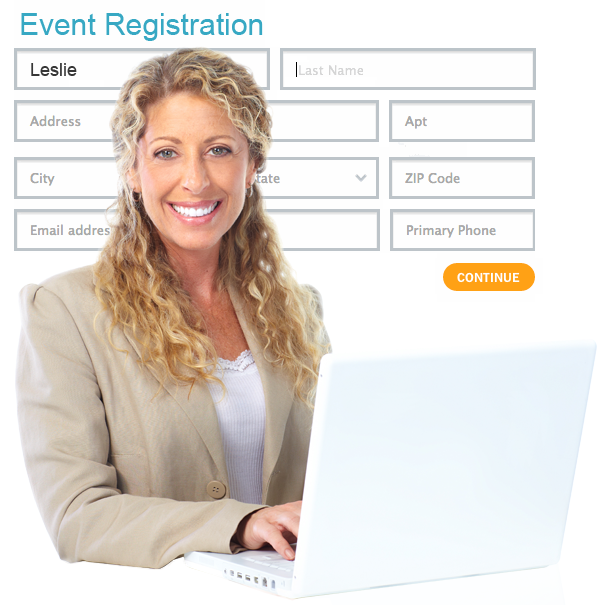 Leading Edge Registration Tools
Our sophisticated menu of features provides a user-friendly attendee registration experience with fully branded e-correspondence, customer feedback and a host of automated options that deliver the power of a team of experts in one dynamic online system.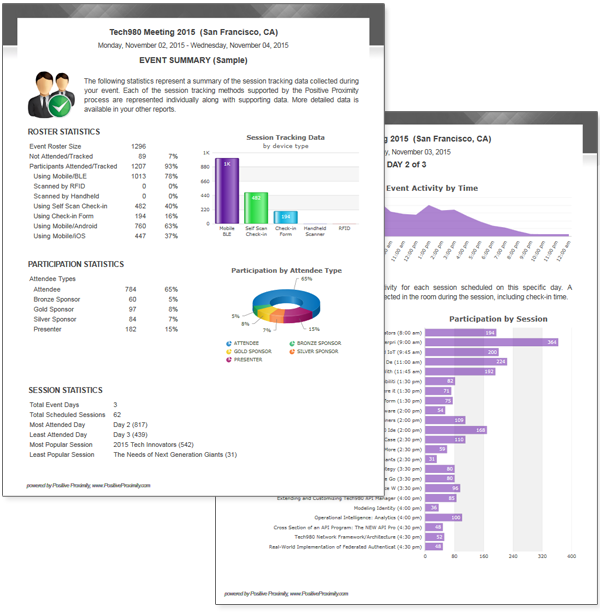 Reporting, Data Exports & Roster API's
Our integrated reporting, APIs and data export features provide all the tools necessary to integrate your online registration activity with your existing business systems.
Attendance Tracking
Check-in & Session Tracking Services
Long-Range RFID, Self-Scan Stations, Tap-and-Go RFID, Handheld Scanners & Mobile App Portals... Positive Proximity's IntelliTrak® provides the power of Predictive Analytics and Active Attendee Dwell Time monitoring all in one robust system.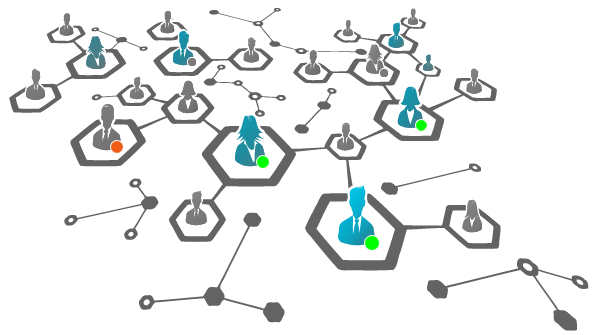 IntelliTrak

®

: Active Check-in & Location Monitoring Technology

Each Attendee's location data is actively processed and analyzed by our core reporting systems to provide accurate, real-time, attendance and dwell time data. Live heat maps, room capacity threshold monitoring, and detailed event attendee paths are just some of the amazing reporting that has been made possible through this technology.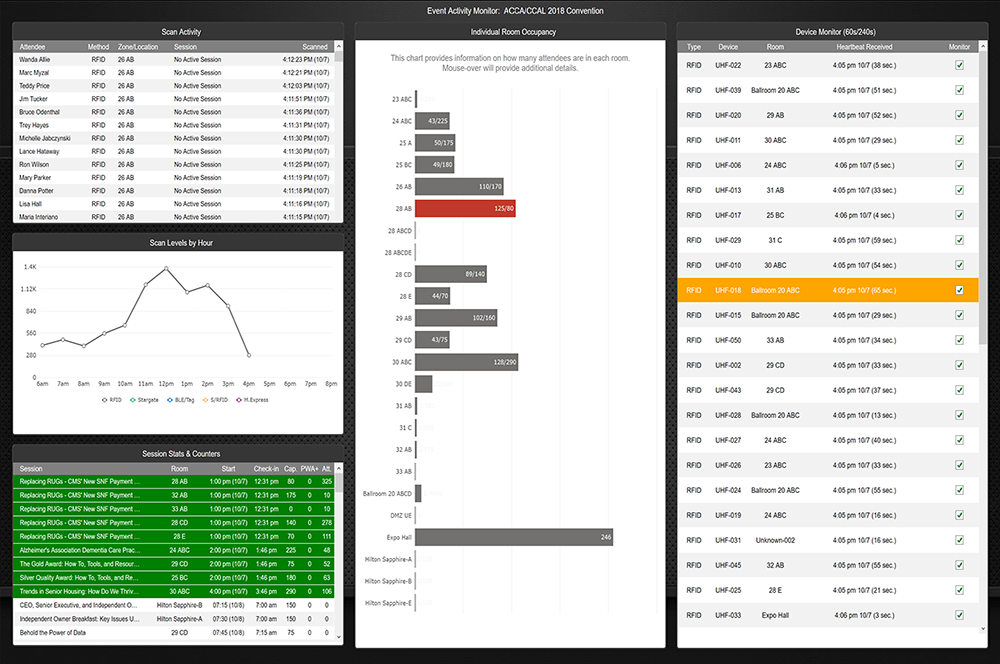 Active Room Occupancy Monitoring
The Positive Proximity platform actively monitors room occupancy and automatically sends threshold notifications/warnings (by Text/SMS and Email). The platform also monitors each of your session tracking devices, keeping you informed during the event.
Whether you need just badge printing and registration hardware, or a complete solution with RFID session tracking with real-time reporting and on-site technicians, Positive Proximity has got you covered!
Name Badge Services
NameBadgeNow® is a Complete Badge Printing Suite That Delivers On-Site Badge Printing, Custom Logo Badge Design, RFID & QR Encoding Support
Each on-site badge station includes a pre-configured touch screen laptop, powerful badge printing software, and a Zebra Thermal Printer or Card Printer to produce high quality on-demand name badges with QR and/or RFID Encoding. Custom pre-printed badge orders are affordable for any size event.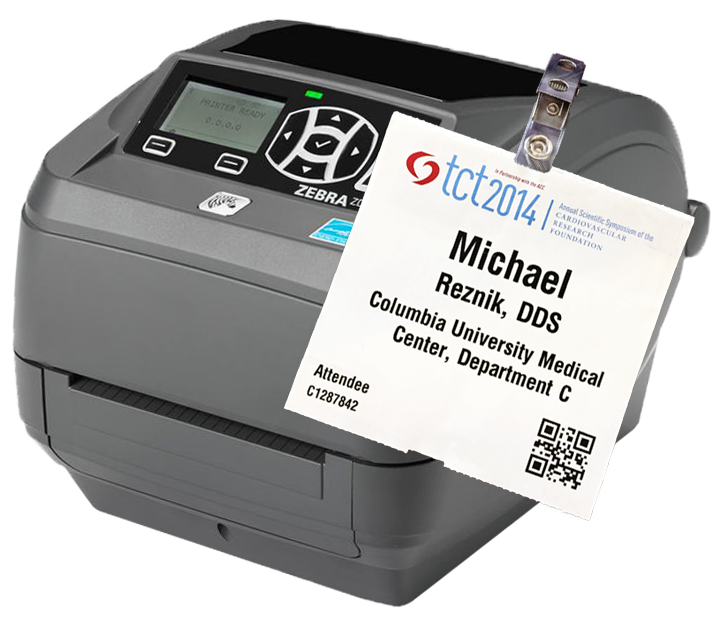 Zebra Printer Support
Industry standard printing stations can be set up on-site to service your attendees as they arrive. Zebra printers and scanners are available to rent and work well for medium and large events.
Hardware Rental
All of the hardware and expertise needed to help make your event a success
Positive Proximity has the hardware for your event. From name badge printers to session tracking equipment, we've got you covered!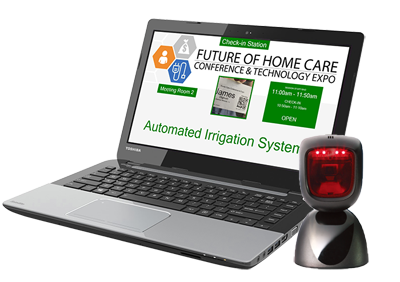 Session Check-in Stations
Turn-key check-in stations can be rented and deployed to process high volumes of session tracking. Our advanced software-based check-in tools can run with and without a network connection, ensuring that your attendance tracking goes smoothly.
Lead Retrieval
On-Site Delivery, Configuration, On-Demand Scan Reports & Data Exports
Lead retrieval services can be provided for you and your event exhibitors. Lead retrieval scanners include pre-configured, dedicated scanners as well as a downloadable mobile app that can be run on personal mobile devices.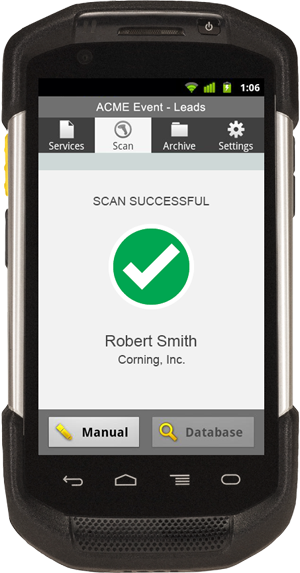 Lead Retrieval Scanner Rentals
Dedicated wireless lead retrieval scanners can be pre-configured and delivered ready to go. Each of the dedicated scanners will deliver your scan data to the Positive Proximity servers, and will actively prepare reports and data exports for you that you can access at any time.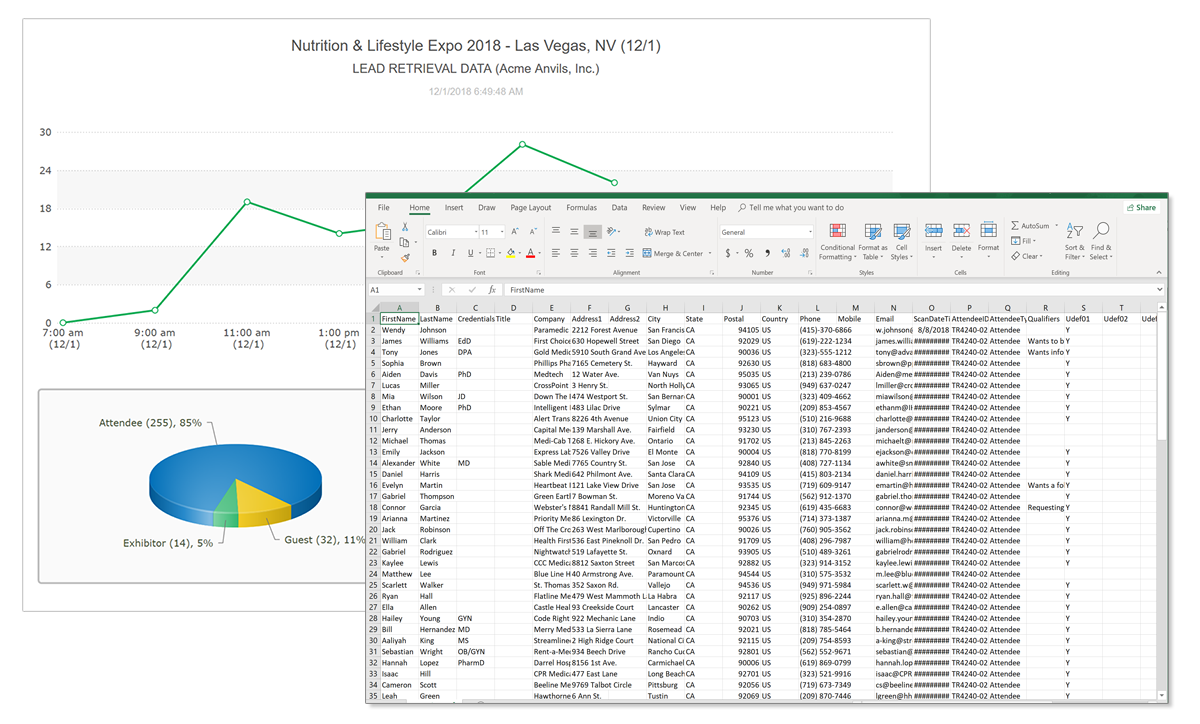 On-Demand Scan Exports and Analytics
Data is collected by the Positive Proximity platform and is available, on-demand, to your exhibitors. The scan data is available online at any time during and after your event.
Contact Us
Let us know if you'd like a quote or if you'd like to see some of our platform's features!
Positive Proximity values its reputation of being responsive and willing to help its customers, so please feel free to contact us.
Let us know if you'd like a quote or if you'd like to see some of our platform's features!
Phone
(702) 850-2380
Email
Address
Positive Proximity, Inc.
1001 East Sunset Road, Ste. 95993
Las Vegas, NV 89193


Location
36°04'14.9"N
115°08'19.8"W
Elevation: 1,940 ft.